Continued from "The Restored Cleopatra", page 1 - Cleopatra emerges from the temple, removes her religious cloak, and hands it to Charmian, one of her chief handmaidens, who has been waiting for her. She continues toward her command tent.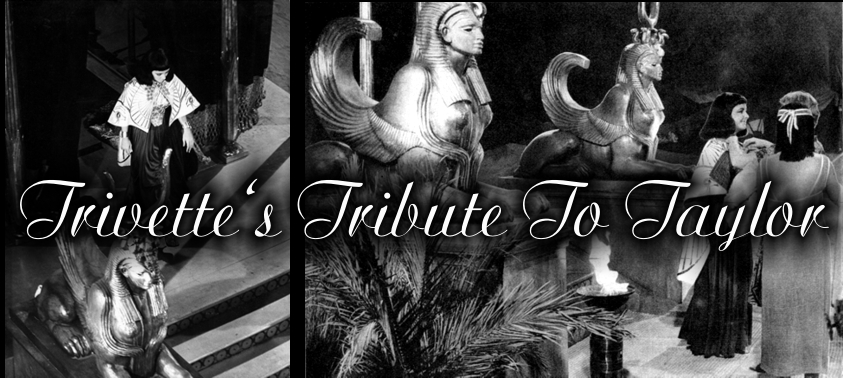 She enters the tent and begins a discussion of her seemingly hopeless situation with her advisors; Apollodorus - her Major Domo, confidant, scribe and occasional bed-mate; Sosigenes - her Tutor, scientist, philosopher and statesman who epitomizes the intellectual and sophisticated nature of the Ptolemaic Age; and Ramos - the Chief-of-Staff of her military. Cleopatra enters, with Charmian following. She addresses Ramos with feigned lightness:
CLEOPATRA
(lightly)
Our position remains the same, does it, Ramos?
Hopeless - but not serious?
RAMOS
We have acquired a few small boats.
When the time comes, your Majesty
will be safely evacuated -
CLEOPATRA
(smiling)
As long as you serve me, Ramos, never
say our lines are "fluid" when they're
broken, or "withdraw" for defeated -
or "evacuated" when you mean run away.
I will not run away.
APOLLODORUS
(quietly)
If necessary, I would drag you into
the boat myself...
CLEOPATRA
On your knees...
He sinks to his knees. She looks down in cold anger.
CLEOPATRA
Speak to me once more in that fashion,
Apollodorus, and I promise you your
tongue will be cut out. I am your
Queen. And more. I am Egypt...
(she looks at them all)
I am all of you, and all of the
people who populate my land. I am
the land itself and the water which
nourishes that land - run away from
Egypt? I? How? As soon tell one
beat of my heart to run from the
next...
APOLLODORUS
Your brother, Pothinos and the rest -
they will kill you horribly.
CLEOPATRA
Neither Ptolemy nor any other man
will kill me. While Egypt lives, I
will live...now get up.
(she turns to Ramos)
There was much movement of horses
and men very late last night - why?
RAMOS
The Cappodocian mercenaries had not
been paid in many weeks -
CLEOPATRA
And so they've deserted us...
APOLLODORUS
Worse. They've gone over to Ptolemy's
camp...
Cleopatra turns to Sosigenes. Theirs is a warm and intimate relationship...
CLEOPATRA
You haven't had much to say...
SOSIGENES
I'm too old to be dropping to my
knees.
CLEOPATRA
Yes, you are getting on - and your
mind isn't what it used to be -
SOSIGENES
Whose is?
CLEOPATRA
Oh you can tell about the stars and
take away fevers and rearrange the
calendar, but when it comes to a
way out of this mess we're in...
(a grim smile)
Sosigenes, couldn't you invent wings
for us all? Then we could simply
fly over my idiot brother and his
army, safely home to Alexandria...
SOSIGENES
Wings, they're nothing new to us
Greeks. Why, hundreds of years ago,
a Greek built a perfect pair - out
of the finest wax - he flew like a
bird...
CHARMIAN
(apart from the others)
What happened?
SOSIGENES
He flew too near the sun, Charmian.
The wax melted. Moral: let man
first learn to live properly on
earth...
Cleopatra has found it difficult to continue to disguise her deep concern.
CLEOPATRA
Is there nothing to do, then, but
wait - until they choose to destroy
us? Is there no help anywhere -
for those who cannot pay for it?
SOSIGENES
Among men? Wings would be easier
to find...
CLEOPATRA
Pompey has had so much gold from
Egypt...
(to Ramos)
You say we have boats. Perhaps if
we could intercept Pompey and his army -
RAMOS
Pompey's army? His wife, children
and some servants...he's thrown
himself on the mercy of Pothinos
and Theodotos -
APOLLODORUS
He'd find more mercy, thrown to
the crocodiles...
SOSIGENES
It is entirely possible that he will
be.
(they look questioningly at him)
The Mighty Caesar will arrive in
Alexandria soon - in pursuit of
the Great Pompey...
(to Ramos)
Is it true that he comes with only
a handful of ships, and no more than
two legions...?
RAMOS
(nods)
I can't understand that, it's not
like Caesar...he's faced great odds
before, but to let Achillas outnumber
him more than ten to one -
CLEOPATRA
(relieved)
Well, if you can't understand it,
then neither can Achillas. He won't
attack us now, at any rate - not with
Caesar's galleys approching
Alexandria. Caesar's galleys...
(she is reminded of something)
'...blown on the waves - the winds
of destiny...'
Thoughtfully, she moves apart from the others, and sits. Sosigenes addresses her, but she seems not to hear...
SOSIGENES
You must remember that Caesar's
business in Alexandria is only
incidentally concerned with capturing
Pompey - his real mission, as pro-consul
of Rome, is to settle the dispute
between you and Ptolemy. To bring
peace to Egypt - and more wheat to
Rome...
Cleopatra, head back reflectively, speaks up:
CLEOPATRA
Tell me about him...
SOSIGENES
Caesar?
CLEOPATRA
Years ago, you went with that
drunken sot, my father, to Rome.
Was Caesar one of the men he
bribed?
SOSIGENES
Caesar was the one he couldn't...
CLEOPATRA
His standards were so much higher
than the rest -
SOSIGENES
No, his price.
CLEOPATRA
Then he's like the others, after all?
SOSIGENES
He's the only different Roman I've
ever met. He neither drinks nor
stuffs himself. He thinks, he reads
a lot. And he's cold. Icy cold...
CLEOPATRA
I have heard he grows warmer in the
presence of women...
SOSIGENES
He has quite a reputation in that
respect - for my part, I could never
understand it. If I were a woman,
Caesar would not appeal to me...
CLEOPATRA
How fortunate for both of you, you're
not. Ramos, you were trained by the
Romans, is he liked by his men?
RAMOS
They worship him...
CLEOPATRA
(to Sosigenes)
And whom does Caesar worship?
SOSIGENES
Caesar...
CLEOPATRA
(to Ramos)
You hold him in such high regard -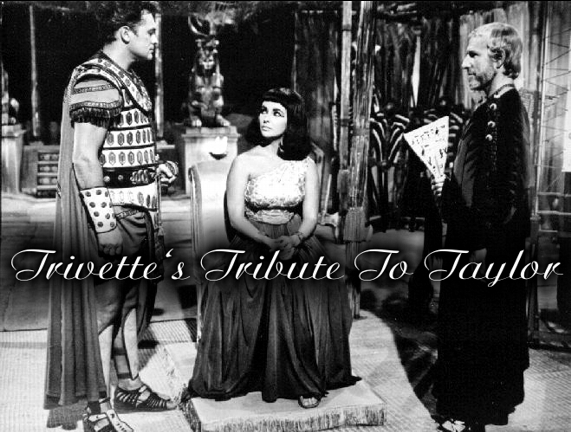 RAMOS
There is only one Caesar.
CLEOPATRA
- yet he comes to Alexandria with
so few troops...will Achillas fight him?
RAMOS
Not until he is certain the odds
favor him overwhelmingly...
CLEOPATRA
(to Sosigenes)
And Pothinos? Will he have Pompey
killed in order to please Caesar?
SOSIGENES
Probably.
CLEOPATRA
(rising)
Will it please him, do you think?
SOSIGENES
Put yourself in Caesar's place.
Would it please you?
CLEOPATRA
No.
She starts toward the exit leading to the beach and sea. She pauses.
CLEOPATRA
My brother is both evil and insane -
and Egypt would be well rid of him.
Yet - if he were helpless - I could
not trust or thank the man who would
murder him, just to please me.
Because that man would murder me to
please someone else...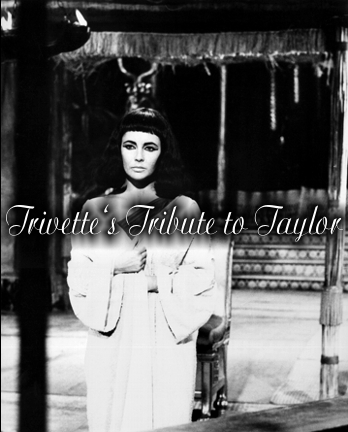 She leaves the tent. Charmian follows her...